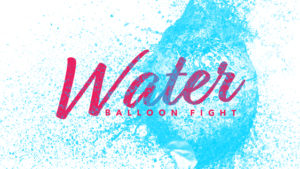 July 1  |  Water War
From the beginning of time, water has been essential for human life. During summer when it feels like it can't get any hotter, we will need water even more. So come out for the water war on July 1! Don't worry, we will have games planned and water balloons provided. So you just show up, get splashed, and enjoy the afternoon. Nobody is going home dry!
August 12 |  Color War
Do you love colorful clothes? Do you love hurling things at others to make sure their clothes become more colorful? Then this is the event for you! Join us for a night of team-based competitions where you defend your teams honor through a series of events in order to emerge victorious. Wear a white shirt to prepare for te festivities for the night. We will have capture the flag, a tie dye station, summer snacks, and more!