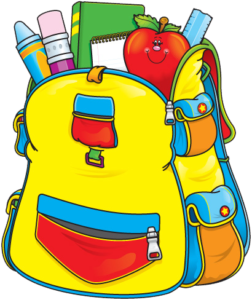 July 1 – July 31
It's that time of year again! In July, the deacons will be collecting backpacks filled with school supplies for students at the Center for Hope in Ambridge. This year, the CFH has asked us to provide 50 backpacks for grades K – 6 and 50 backpacks for grades 7 – 12.
To participate, all you have to do is sign-up in the Robinson Room, take a backpack tag/supply list, and go shopping! If you are unable to shop, you may also make a monetary donation. The backpacks need to be returned to the church by Tuesday, July 31. There are large bins in the Robinson Room for you to place them in. They will be distributed to the CFH on August 2.
The deacons thank you for your generous support and for your faithfulness to this mission. If you have any questions, please contact Tina Thomas: tinathomas99@verizon.net.